Construction Law & Litigation
Construction Law & Litigation
Northeast Florida Construction Law Attorneys
At Romanello | Goode, P.L., we offer construction law and litigation services to developers, general contractors, subcontractors, construction companies, owners, and other construction industry professionals throughout Northeast Florida. If you are involved in a construction project or transaction and a dispute arises that requires legal attention, it's important to contact an experienced Northeast Florida construction litigation attorney who can protect your best interest throughout the legal process. Romanello | Goode, P.L.,  we are very experienced in this area of law, and can provide you with the legal representation you need for success.
Construction law is a complex, broad area of law. There are a number of issues that can arise that may lead to a dispute or disagreement that requires legal attention. At Romanello | Goode, P.L., we focus our construction law and litigation practice on the following legal matters:
Construction Defect Litigation
Construction Liens & Litigation
Real Estate Litigation
Commercial Litigation
These types of legal matters are typically resolved in mediation or arbitration. However, if mediation and arbitration are unsuccessful and your case moves to court, we will zealously litigate on your behalf. When construction projects get delayed in mediation or court, it can be very costly for everyone involved. In addition, the longer a dispute or issue is drawn out, the more chance there is for your business relationships to strain and suffer. For these reasons, we work relentlessly to resolve your legal matters as quickly and efficiently as possible.
Contact Northeast Florida Construction Litigation Attorneys
In the event of a construction dispute or disagreement that requires legal attention, it's essential to hire an attorney who is not only familiar with the construction laws in Florida, but who also has the experience to competently represent you throughout the legal process. At Romanello | Goode, P.L.,  we have a thorough understanding of this area of law, and have successfully represented many clients both in mediation/arbitration and in court.  We can review your case, analyze all relevant documents or contracts, and discuss the best way to proceed. We are 100% committed to protecting your rights, and helping you successfully resolve your issues or dispute in a way the suites your needs and best interest.
To schedule an initial consultation with experienced, attentive, and dependable Northeast Florida construction law attorneys, please contact Romanello | Goode, P.L., at the numbers below. We are dedicated to providing you with superb advice and guidance, and negotiating for the best resolution possible!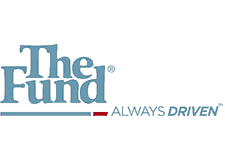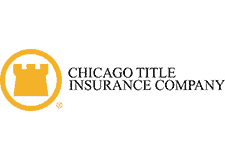 Bryan C. Goode III, P.A.
320 1st Street North, Suite 613
Jacksonville Beach, FL 32250
Duane C. Romanello, P.A.
1919 Blanding Boulevard
Jacksonville, FL 32210
OFFICE LOCATIONS
Bryan C. Goode III, P.A.
320 1st Street North, Suite 613
Jacksonville Beach, FL 32250
Phone: (904) 247-1755
Duane C. Romanello, P.A.
1919 Blanding Boulevard
Jacksonville, FL 32210
Phone: (904) 384-1441
OPEN HOURS
Mon-Fri: 8:30 AM - 5:00 PM
Weekends: Closed