Northeast Florida Real Estate & Business Attorneys
There are numerous legal issues that can arise in any business or real estate transaction. Both real estate law and business law can be highly complex, often encompassing more than one legal issue in any given transaction.  If you have legal matters involving real estate or business law, it's important to work with an attorney who not only has a solid grasp of both these areas of law, but who also has a proven record of success in handling cases of this nature.  At Romanello | Goode, P.L., we have successfully represented countless clients, both in real estate court and business court. When you retain our services, we will review your case, discuss your best options, and help you take the appropriate action for your unique needs.
Although we are capable of handling all types of legal issues in these areas of law, we focus our real estate and business law practice on cases that involve:
Residential & Commercial Closings
Preparation and Review

Homeowner's and Condominium Association Law

Real Estate Litigation

Business Litigation

Business Formations
Estate Planning
In addition to real estate and business law, we also offer legal services in estate planning. Estate planning is something that is incredibly important, but often overlooked. Many people put off planning their estate, mainly because they assume they will have plenty of time to do it in the future. However, we like to stress that there is no time better than the present to plan your estate. You never know when an unexpected injury, illness, or accident will occur. At Romanello | Goode, P.L. we can help you set up a will and/or trust to ensure your family and loved ones are protected after you pass. By setting up a will and/or trust, you can directly control how your property, money, and assets will be divided and distributed between your beneficiaries. We also provide legal representation to families going through the probate process as well.
Contact Northeast Florida Real Estate & Business Lawyers
If you have legal matters that must be addressed regarding business law, real estate law, estate planning, or probate, we can provide you with the superior representation and high quality attention you need and deserve. When you come to Romanello | Goode, we will take the time to sit with you to discuss your needs and objectives, and develop a legal strategy and approach to increase your chances of success in court. Our number one priority is protecting your best interest during the legal process, and helping you resolve your legal matters in way that best suites your specific needs.
To set up an initial consultation with our experienced and dependable Jacksonville Beach real estate & business lawyers, please contact Romanello | Goode, P.L. today at the numbers below.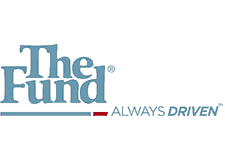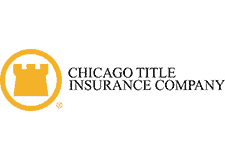 Bryan C. Goode III, P.A.
320 1st Street North, Suite 613
Jacksonville Beach, FL 32250
Duane C. Romanello, P.A.
1919 Blanding Boulevard
Jacksonville, FL 32210
OFFICE LOCATIONS
Bryan C. Goode III, P.A.
320 1st Street North, Suite 613
Jacksonville Beach, FL 32250
Phone: (904) 247-1755
Duane C. Romanello, P.A.
1919 Blanding Boulevard
Jacksonville, FL 32210
Phone: (904) 384-1441
OPEN HOURS
Mon-Fri: 8:30 AM - 5:00 PM
Weekends: Closed